INVESTMENT FOR YOUR RECRUITMENT BUSINESS STARTUP
The Resources & Finances to Start Your Own Recruitment Business While Retaining an Income With No Personal Guarantees Required...
Build a better future in recruitment, build wealth and build your own business without risking your financial position…
5 years from now do you want to be looking back at the same income or would you rather be the owner of your own 7-figure recruitment agency…?
Imagine no longer having to work for an agency where the commission goalposts are constantly being changed to keep you from earning more…
With a turnkey infrastructure backed by the biggest investor in the UK recruitment market you can do it in your own recruitment business, 
 Contact us today.
CREATE | INVEST | SUPPORT | GROW
If you've had enough of capped commissions and are ready to get going in your own Recruitment Business now, send us your contact details below to schedule a meeting for investment in your own recruitment business:
Ready to Start Your Own Recruitment Business?
When you have a proven infrastructure behind you that delivers real results, you're unstoppable.
Earn more, own it, and grow your own Recruitment Business with Recruit Ventures.
Imagine someone handed you the resources and finances to start your own recruitment business tomorrow and you could retain an income… At Recruit Ventures we believe that every successful recruiter should have the opportunity to earn more by starting their own recruitment business. You have a business inside you bursting to get out, and we can help make that dream a reality.
Everything your startup recruitment business needs, from investment to front and back office, to successfully start, run and grow your business to be a success.
We are the UK's leading Recruitment Business investor, providing, not just investment but also infrastructure. Recruit Ventures is the biggest investment and infrastructure partner in the UK recruitment sector.
Increase your income and multiply your commissions without the risk of going solo?
Successful recruiters ask us "how can I do this" all the time because as a successful recruiter you know your employer is holding back your earnings potential but you don't want to risk losing everything going solo, so how can you do it without risk…?
Over 60 entrepreneurial recruitment consultants have launched their own successful recruitment businesses by partnering with Recruit Ventures and many are quickly earning 6-figure yearly incomes…. and it doesn't stop there…
In addition to the 6-figure yearly incomes, they are building 7-figure recruitment businesses which they own, and when the time is right, they have the option to sell for 7-figure sums.
Launching your own recruitment business should not be a risk and here's the answer, here is the simplest way to do it, don't be held back any longer and open the door to a transformational opportunity to own and build your recruitment business without any personal outlay…
Managing Director – Paul Mizen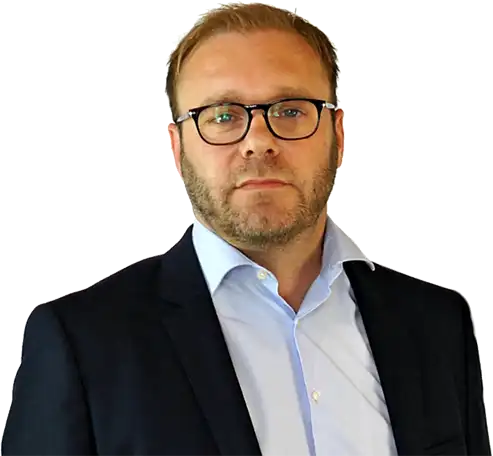 Book a Meeting With Us Today...
To talk to us in confidence about launching your own recruitment business and how you can unlock your potential as a recruitment business owner
You could be the owner of a 7-figure recruitment business
If you're like many professionals in the recruitment industry you're only getting a small piece of the pie for your efforts and you don't feel like you have the ability to control your own career.
If this sounds like you, Recruit Ventures have some good news. Since 2011 Recruit Ventures has helped recruiting consultants all over the UK achieve transformational success by helping them start and run their own recruitment business.
As an employed recruiter you will only ever earn capped commissions, set by someone above with the goalposts ever moving.
As a recruitment business owner you are not restricted by your own earnings, you are opened up to the opportunity of building wealth, having a far greater income from your profits and having several consultants creating additional revenue streams for you, just as you are doing now for your employer!
In addition you are building a recruitment business of your own, this becomes your valuable asset which, when the time is right has the potential to sell for a 7-figure sum. You build your wealth and income rather than just receiving a salary.
Can you answer YES to ANY of these questions below?
If you answered YES to ANY of the questions above, then Recruit Ventures is 100% for you!
A startup solution that lets you plug-in and go. You don't need to understand the complexities of accounts or the back-office.
Break free from your employer who is holding back your real earnings potential.
Employed you will only ever earn capped commissions, set by someone above with the goalposts ever moving.
Partnering with Recruit Ventures makes the process of starting your recruitment business easy. We take care of all the setup and take you through step-by-step each part of the process. We provide all the back-office support.
Everything your business will need in Accounts, Payroll, Invoicing, Credit Control and Collections, Information Technology, CRM, Website, Job Boards, Communications, Office Space, Insurances, Training and more.
This is your brand and your business to take where you desire…
There is no personal outlay, this is not a franchise and there are no restrictions on your areas or brand
Backing More Recruitment Businesses Than Any Other Investor in the UK...
You've probably heard stories about recruitment consultants leaving their employment and setting up on their own and quickly having a successful business, and these stories are becoming more and more common…
Not many people realise that there is one investment partner behind more independent recruitment businesses than any other, in the UK and that partner is Recruit Ventures.
More recruitment consultants, just like you, have gone on to make regular 6-figure incomes and build 7-figure recruitment agencies with Recruit Ventures backing than with any other UK investor. 
We handle complexity, you focus on growth
You know you're great at recruitment and sales
The thought of building the systems and infrastructure required to go it alone is daunting! 
This is the most common thing (next to finance!) that stops recruiters just like you in making the leap in to their own recruitment business. 
Dealing with budgets, finances, cash-flow, HR, IT, and all the back office support components that make a business run smoothly is not something you, as an experienced recruiter want to start getting bogged down in. 
These deter from the real goal of sales and recruiting which is your main passion and focus.
Remove all these obstacles with Recruit Ventures!
We invest in you!
You're a seasoned, skilled recruiter, 
We don't expect you to know the in's and out's of the back-office jargon! 
You want to get on
Make a profitable business fast…. 
And that's exactly what we enable you to do!
With absolute focus on what you do best you have the ultimate opportunity to start, run, grow and take your business to the heights you desire.
And if you wish, sell your business when the time is right.
COMPANIES LAUNCHED
AND TRADING
RECRUITERS PARTNERED
NOW DIRECTORS OF THEIR OWN BUSINESS
Grow your recruitment business faster with no personal financial outlay or risk.
Over the last 30 years Recruit Ventures have partnered with more recruiters, created and grown more independent recruitment businesses in the UK than any other business.
Our team has decades of experience in creating, investing, supporting and growing recruitment agencies.
Armed with this experience, we can help you avoid the pitfalls, navigate the marketplace, stay ahead of the finances and survive the cashflow restrictions you would experience on your own.
Grow a bigger recruitment business at speed and achieve your personal dreams of owning and running your own recruitment agency.
Compare where you are today... to where you could go tomorrow...
Salary Average £30k – £60k
Never earn beyond 5 figures
Capped Commissions
Ever Changing Goal Posts
KPI's dictated
Performance driven from above
No shares
No ownership
Leaves with nothing
As good as last sale
Years to climb income scale
Constantly targeted for more
Longterm commissions reduced
Backed by
Recruit Ventures
Salary + Dividends from profits
Unlimited earning potential
No personal outlay
No personal liability for debt
Sets own commissions
Retains a share of all Sales
Share ownership
Business ownership
Builds saleable business asset
Builds wealth
Own brand
No location restrictions
No brand restrictions
Employs sales team
Multiple income generators
Full back office
HR
IT
Accounts
Credit Control
Payroll
Job boards included
Contracts included
Training provided
Legal advice via audited providers
Unlimited growth opportunity
Turnover in millions
Continued growth with support
Starts with no salary, or low salary
High personal outlay
High personal financial risk
Personally liable for debt
Financial guarantees required by bank
High cashflow restrictions
Bad debt risks
Legal costs
Must create own contracts
No back office
Outsourcing costs
Growth restricted by cashflow
No experienced advice
Average never go beyond £150k t/o
High failure rate within 2 years
Frequently Asked Questions
Frequently Asked Questions About Starting a Recruitment Business with Recruit Ventures:
No, there are no up-front costs for you to outlay.
Is this a franchise model?
Absolutely not, this is an investment partnership with no brand or geographical restrictions.
Will I retain a salary on day one?
Yes, from the moment you start your business you will pay yourself a salary and commissions.
Will I retain a company car?
You can build a company car or a car allowance in to your business from the launch.
Do I need to understand accounts?
We will handhold you through budgets and your accounts and guide you every step of the way through the complexities.
Our back-office services will supply your payroll, accounts, credit control, IT, HR and a number of other services all within the partnership.
I need Job Boards, will they be available?
We have huge contracts with all the major UK Job Boards and your venture business will have access to these services immediately all within the partnership so you do not have to worry about setting up and negotiating contracts.
Multi poster is included from day one to post your jobs to all your job boards and your company website at the single click of a button.
Our compliance team support you with training and audit services on request all within the partnership.
Do you really do all the back office?
Yes, our back-office support teams take care of every element your business needs in payroll, accounts, credit control, Compliance Training, IT, Communications and HR, all within the partnership... It really is a 'turn key' setup designed to allow you to hit the ground runnuig and do what you do best.
Managing Director – Paul Mizen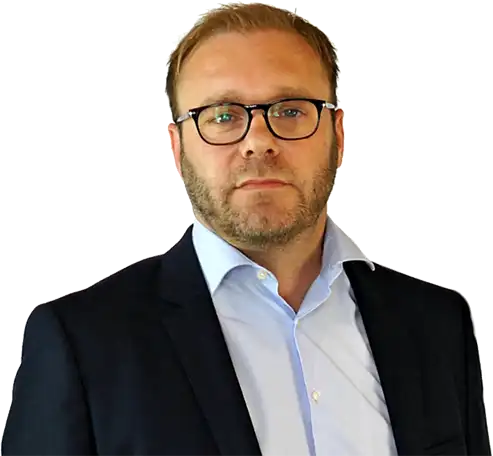 Ready to Go?
Schedule a Meeting...
If you've had enough of capped commissions and are ready to get going in your own Recruitment Business now send your contact details below and we will contact you to schedule a meeting.